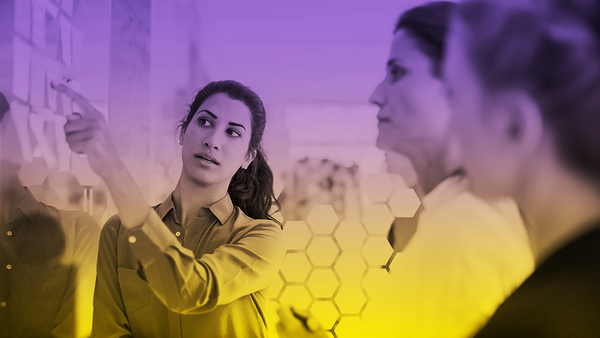 The representation of women in portfolio management has mostly come through mixed-gender teams. Sole female managers and all-female teams are still difficult to come across. In investing in Asia and China markets (funds that are for sale in Hong Kong and/or Singapore), women account for less than one-fifth of the whole universe – just 16% of equity and 17% of fixed income management teams, versus 57% and 66% for all-male teams, respectively.
Moreover, female portfolio managers' results speak for themselves. In this article, we highlight the five female portfolio managers that earn High or Above Average People ratings from Morningstar Analysts in the region. These skilled managers built impressive careers even as women remain severely underrepresented in portfolio management.
In honor of International Women's Day, we showcase a few exceptional female managers below.
Joanna Kwok, J.P. Morgan Asset Management
Joanna Kwok is one of the industry's most impressive managers for Asia ex-Japan small-cap investments, having achieved a stellar long-term track record that few peers can match. Kwok took over the lead manager role of Silver-rated JPMorgan Asian Smaller Companies in April 2013, which followed a time-tested and well-codified investment approach.
She has delivered outstanding results over her tenure. Between May 2013 through the end of 2021, the USD share class registered an annualized gain of 11.80%, which beats the MSCI AC Asia ex Japan Small Index by 564 basis points. Kwok's strategy ranked in the top percentile within the Asia ex Japan small/mid-cap equity Morningstar Category.
Recently, Kwok earned an upward revision in the People Pillar rating to High from Above Average of this strategy. "We have built greater conviction in Kwok over the years as she has consistently impressed us with her expertise and has delivered outstanding long-term results on this strategy. Kwok has consistently demonstrated deep expertise in Asian small-caps and a passion for investing during our meetings," notes Samuel Lo, manager research analyst at Morningstar.
Louisa Lo, Schroders
Louisa Lo is another manager for Asia and China equities who earns the highest rating in the People Pillar. Lo has 28 years of Asian equity investment experience, 25 of which with Schroders, and currently serves as the firm's head of greater China equities. As of the end of September 2021, Lo has US$ 16.6 billion in assets under her management, most invested in Greater China and emerging Asia mandates. She oversees four medalist funds that are available to Hong Kong investors: Schroder ISF Emerging Asia, Schroder ISF China Opps, Schroder ISF Greater China, and Schroder ISF Taiwanese Equity. All four funds warrant a High People Pillar rating.
"Lo has consistently impressed us with her in-depth Greater China market knowledge and clearly articulated investment cases," notes Germaine Share, director of manager research at Morningstar. "The strong portfolio manager bench and well-structured investment process provide some comfort. Overall, our upmost confidence in Lo has led us to maintain the People rating of High."
Pauline Ng, JP Morgan Asset Management
Pauline Ng is a trailblazer in the ASEAN equity space. She boasts 20 years of investment experience, most of which have been in ASEAN equities. Her style of fostering a collaborative work culture on her team, along with her solid investment results, earns her the highest rating in the People Pillar in silver-rated JPMorgan ASEAN fund.
"Pauline Ng has delivered impressive benchmark- and peer-relative returns since she took the lead of this ASEAN strategy. Joined by three co-managers, Ng also places great emphasis on teamwork, which is well reflected in the strategy's collective decision-making." Her impressive work as a portfolio lead has led to excellent results. Between October 2010 and December 2021, the A (acc) USD share class of the ASEAN strategy returned 4.7% annualized, comfortably outpacing the category benchmark MSCI AC ASEAN Index by 259 basis points.
Anh Lu, T. Rowe Price
Anh Lu's skill and drive are manifested in her consistent outperformance over her 26-year investment career.
Lu has managed silver-rated T. Rowe Price Asia Ex-Japan Equity since June 2009 and delivered strong long-term returns since then. Through December 2021, the strategy's A share class gained 8.8% annualized, outpacing the MSCI AC Asia ex Japan Index's 8.2% gain. "We think Lu is a capable manager, having demonstrated solid investment insights and exhibiting introspection during our meetings. The strategy continues to merit an Above Average People rating," notes Claire Liang, senior analyst at Morningstar.
Jing Ning, Fidelity
Jing Ning is a savvy investor who has consistently demonstrated impressive insights, and a strong commitment to her value discipline over the years. For that, Morningstar analysts assign an Above Average People rating for Fidelity China Focus, a bronze-rated strategy that has been under Ning's management since November 2013.
Ning's investment philosophy consists of primarily digging into stocks have been disregarded by the market, but have the potential to turn around. "Ning is a capable manager who has consistently impressed us with her well-thought-out investment theses and a strong commitment to her value discipline over the years," Morningstar's Liang says. Even during tough times such as the growth-stock rally in 2019 and 2020, Ning's value-biased, contrarian approach was consistently applied.
Alice Li, appointed as a co-manager on this strategy from August last year, assists Ning on idea generation as well as on investment thesis debates. The duo is dedicated to running a total AUM of US$ 2.5 billion under this strategy.
©2022 Morningstar. All rights reserved. The information, data, analyses and opinions presented herein do not constitute investment advice; are provided as of the date written, solely for informational purposes; and subject to change at any time without notice. This content is not an offer to buy or sell any particular security and is not warranted to be correct, complete or accurate. Past performance is not a guarantee of future results. The Morningstar name and logo are registered marks of Morningstar, Inc. This article includes proprietary materials of Morningstar; reproduction, transcription or other use, by any means, in whole or in part, without prior, written consent of Morningstar is prohibited. This article is intended for general circulation, and does not take into account the specific investment objectives, financial situation or particular needs of any particular person. Investors should consult a financial adviser regarding the suitability of any investment product, taking into account their specific investment objectives, financial situation or particular needs, before making any investment decisions. Morningstar Investment Management Asia Limited is licensed and regulated by the Hong Kong Securities and Futures Commission to provide investment research and investment advisory services to professional investors only. Morningstar Investment Adviser Singapore Pte. Limited is licensed by the Monetary Authority of Singapore to provide financial advisory services in Singapore. Either Morningstar Investment Management Asia Limited or Morningstar Investment Adviser Singapore Pte. Limited will be the entity responsible for the creation and distribution of the research services described in this article.