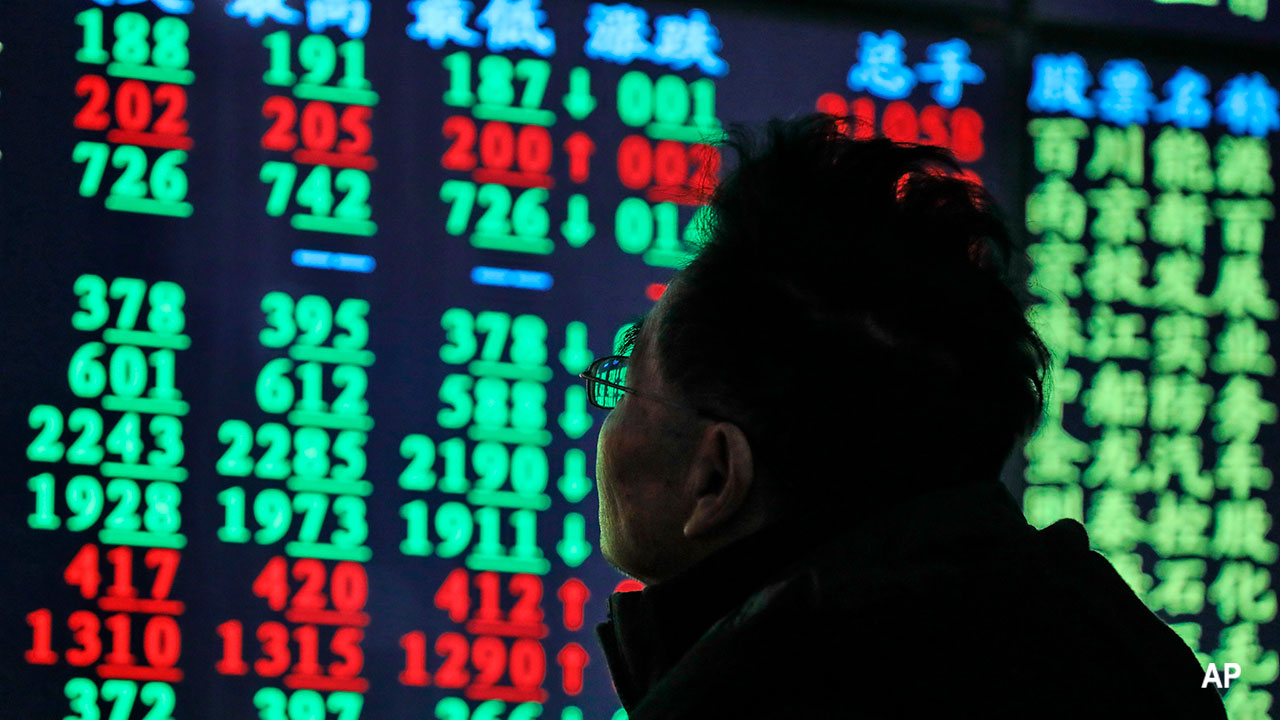 Seven weeks on from the launch of Selfwealth's Hong Kong share trading one thing is becoming apparent: Cashed-up dip buyers are waiting for a cue to dive into the bloodbath in Asian markets.
Selfwealth chief executive Cath Whitaker says investors are signing up to trade Hong Kong shares in numbers roughly comparable to the broker's launch of US markets back in December 2020 on a market size basis. Cash in those accounts is high relative to other markets, says Whitaker, suggesting investors may be waiting for the right time to enter.
"There is strong interest," she says. "We've seen that through the number of accounts signed up in a short space of time. We know people want to do it because they're transferring cash and you wouldn't do that unless you are genuinely interested."
The 120,000-strong user platform, which also offers US and Australian share trading, has seen "promising uptake" since the 25 March launch of Hong Kong trading. Around 2,000 investors signed up in the first week, growing by roughly 10% weekly since then. New account registrations quadrupled on launch day relative to the monthly average, according to company data.
Investors around the world are weighing up risk and opportunity in Asia's third-largest market. Waves of state crackdowns on Chinese real estate and technology companies, heavily represented on the benchmark Hang Seng Index, have seen the bourse decline 36% from a peak last February. Some see the authoritarian regime as an unacceptable risk while others, including Berkshire Hathaway's Charlie Munger, are willing to chance it for attractive valuations.
Hong Kong is the second most undervalued market globally, according to Morningstar.
"Volatility can represent an opportunity", says Whitaker, citing as one example the valuation gaps between Chinese shares listed in the US and Hong Kong. "That is just an opportunity for the retail investor."
Hong Kong markets have gyrated wildly this year. Murmurs hinting at a softer touch for private companies alongside promises of government spending led to a 20% rally in the second half of March. Shares are down 11% since then China ratchets up lockdowns in pursuit of its zero-covid policy.
Whitaker says the decision to launch Hong Kong over other markets in Europe or Asia reflected its exposure to two themes popular with retail investors: technology and emerging industries like electric vehicles.
Hong Kong features Asian technology and e-commerce giants such as Alibaba (09988) and Tencent (00700). Carmakers Nio (09866), Xpeng (09868) and Berkshire Hathaway-backed BYD (01211) are contenders in the global race to electric vehicles.
For now, investors are "dipping their toes" in the most well-known names, says Whitaker. Alibaba and Tencent make up roughly half of all Hong Kong exchange holdings by dollar value.
Riding the covid-wave
Australia's fourth-largest share trading platform, Selfwealth is one several of online brokers capitalising on retail investor interest to muscle in on a business traditionally dominated by the big four banks.
Active traders are up 791% since fiscal 2019, rising from 14,000 to around 123,000 in April, according to company documents published last month.
Flat-fee broking features heavily in the SelfWealth marketing. The broker charges a $9.50 brokerage fee for US and domestic equity markets, payable in the respective currency. It charges HKD 88 or roughly $16 per trade plus a 0.6% foreign exchange spread for the Hong Kong exchange.
Rival Commsec charges HKD 315 or roughly $57 per trade plus a 0.6% foreign exchange spread. NABtrade offers slightly cheaper brokerage for the smallest sized trades with a higher FX spread.
As Australia's first cryptocurrency exchange-traded funds hit the market, Whitaker says trading in digital assets is the next focus for SelfWealth, with plans to go live by the end of June.