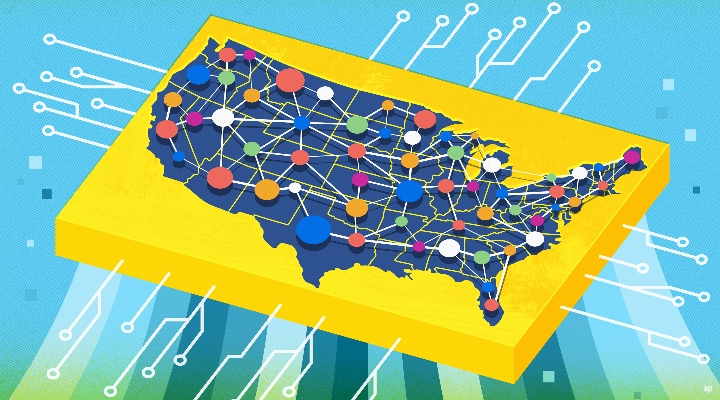 The past year was one for the record books.
Unfortunately, for the most part, those were record losses, for the worst returns going back many years.
For posterity's sake, and a little bit of morbid curiosity, we've cataloged some of the new records set across the investing world of stocks, bonds, and mutual funds.
Just about the only "best ever" records could be found among energy stocks. The Morningstar U.S. Energy Index surged more than 60% in 2022 for its best year ever in the 24-year history of the index. This comes on the tail of another record-breaking year for energy in 2021, when the energy sector index rose 55.2%.
But aside from energy stocks, there wasn't much to cheer about.
When it came to the broad market benchmarks:
The Morningstar US Market Index lost 19.4% in 2022, leaving the stock market with its biggest annual loss since 2008, when it lost 38.4%.
The Morningstar US Core Bond Index—which reflects a broad cross section of the government and investment-grade corporate bond market—lost 12.9% in 2022, for its biggest annual loss in all of its performance history starting in 1999.
Digging deeper within the stock market:
Technology stocks, as measured by the Morningstar US Technology Index, posted their biggest loss since 2008, declining 31.5%. In 2008, the index lost 42.5%.
Communication services stocks, which includes names such as Google's parent company Alphabet (GOOGL) and Facebook's parent company Meta Platforms (META), plunged 40.9% in 2022, the sector's biggest annual loss since the start of performance history in 1998.
And within the bond market:
The Morningstar US Corporate Bond Index had its worst decline in the 23-year history of the benchmark with a 15.7% loss.
The Morningstar US High Yield Bond index lost 11.1%, the biggest annual loss since 2008, when it lost 24.7%.
With both bonds and stocks taking it on the chin, even diversified portfolios got roughed up. The Morningstar US Moderate Target Allocation Index—a diversified mix of 60% equities and 40% bonds designed as benchmark for a 60/40 allocation portfolio—lost 15.3%, the biggest annual decline since 2008, when it fell 22.59%.
The turmoil also hit a market where investors have had to constantly brave volatility: cryptocurrencies. Bitcoin lost over half its value in 2022, and while 2018 was a worse year on a performance basis, the damage done to investors was broader given the growth that crypto had experienced in recent years. The bitcoin plunge inflicted losses equal to $580 billion in 2022, three times 2018′s losses.
2022 Stock Performance
The 10 worst-performing US-listed stocks among Morningstar's coverage list each lost 84% or more, and all set new records for worst annual declines in their trading history. In all, 170 stocks set new lows for annual returns.
Shares of Roku (ROKU) and Bed Bath and Beyond (BBBY) plunged the most since 2018, and the latter has declared severe financial difficulties since. For The RealReal (REAL), Farfetch (FTCH), Twilio (TWLO), and Beyond Meat (BYND), the previous worst year was 2021, with 2022 having further magnified their losses.
In Big Tech, 2022′s losses were significant. But aside from Meta Platforms, this loosely defined group of stocks didn't set new records for worst annual losses.
Meta Platforms' stock melted 64.2% in 2022, which eclipsed its prior worst annual loss of 25.7% back in 2018. The only other Big Tech stock that came close to hitting a new worst annual return record was Netflix (NFLX), which declined 51.1% in 2022, about nine percentage points shy of its worst-ever annual return of 60.6% in 2011.
While not considered "Big Tech", Tesla (TSLA) had its own wreck of a year in 2022. Tesla stock declined 65% in 2022, far outstripping its previous largest annual loss of 11% in 2016.
Tesla shares were in large part hit by chief executive Elon Musk's takeover of Twitter, along with his sale of billions of dollars worth of Tesla stock to help fund the acquisition of the social media platform, says Seth Goldstein, a Morningstar strategist.
Investors are also expecting Tesla's business to struggle in the near term due to slowing global economies and the reduction of electric vehicle subsidies in China and some European Union countries hurting demand, according to Goldstein.
While Big Tech's losses for 2022 didn't all set new records, it was enough to cut into their share of US tech stock's market capitalization.
As of 31 December 2022, Big Tech stocks represent about 57% of all US technology stocks' market cap. That's about a two percentage-point decline from Big Tech representation in 2021, when it was 59%.
While that may be a minuscule change, it's only the fourth time in the last 20 years that it has declined, with the last three times occurring in 2016, and the largest being a six percentage-point decline in 2003.
US Mutual Fund Performance
Seventy-eight percent of US bond funds incepted prior to 2021 recorded their worst year ever.
Only three out of 150 intermediate-core bond funds didn't have their worst year ever.
The high-yield bond category was split. For 107 out of 220 high yield funds, 2008 was worse. But for 113 funds, 2022 was the worst year ever.
Here's a look at the largest bond funds and how their 2022 performance stacked up against history:
Thirty-six percent of US stocks funds incepted prior to 2021 recorded their worst year ever.
40% of growth funds had their worst year ever.
With the collapse of many big growth stocks, some funds with heavy weightings among the group took an especially hard-hit. Among the most extreme examples is Baron Partners Fund (BPTIX), which was holding more than 50% of its portfolio in Tesla at the end of September.
The fund lost 42.4% this year, with only its 2008 loss of 46.7% clocking in worse. However, Baron Focused Growth Institutional (BFGIX), which had some 22% of the portfolio in Tesla, did have its worst year ever with a 28.1% decline.
Here's a look at the largest stock funds, and how their 2022s rank: