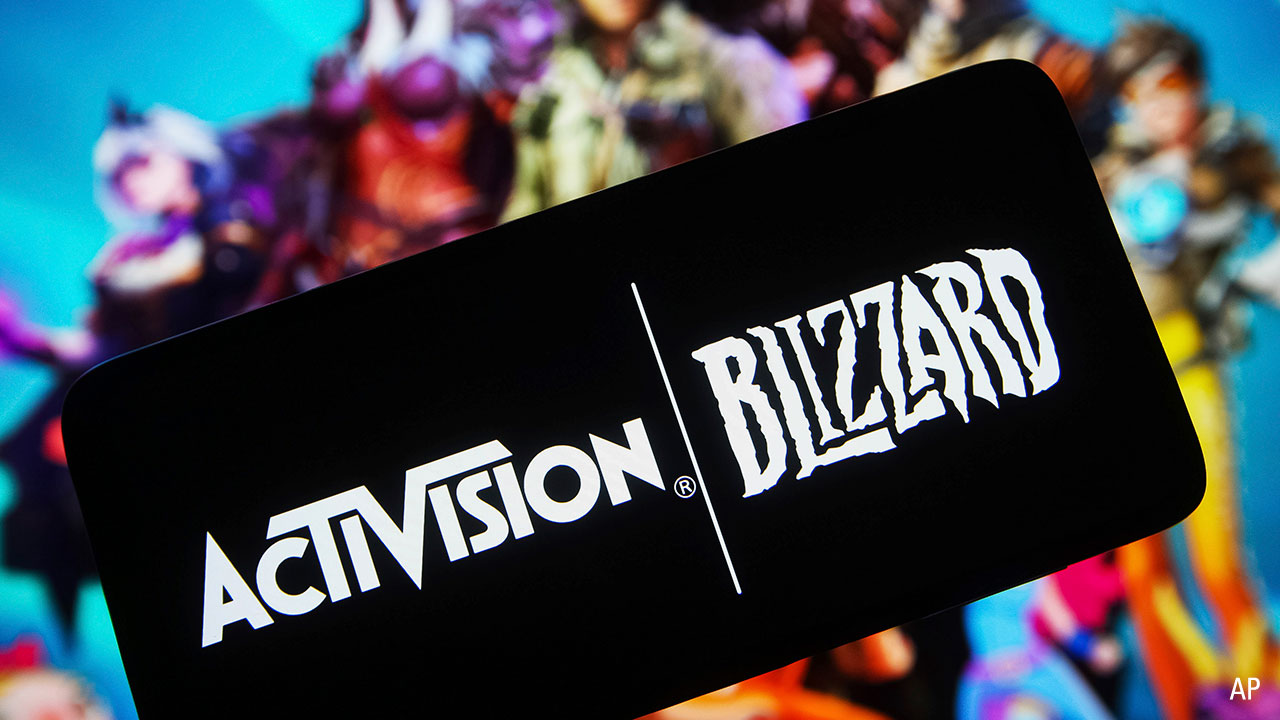 US software giant Microsoft (MSFT) has agreed to buy videogame maker Activision Blizzard (ATVI) for US$68.7 billion. It is the largest takeover deal in Microsoft's history, and the largest video game deal ever. Activision Blizzard is the maker of hit games like Call of Duty, Diablo, World of Warcraft and Candy Crush.
The deal will make Microsoft the world's third largest video game firm behind Asian multinationals Tencent and Sony.
What's in it for Microsoft?
Given Microsoft's US$2.3 trillion market capitalisation, Morningstar senior equity analyst Dan Romanoff does not view this deal as transformative, especially since stand-alone Microsoft was already a key player in video games. Rather he thinks it's a play to build an exclusive content library. He continues to maintain his US$345 fair value estimate for Microsoft.
"We tend to think the purpose of deals like this is to gather exclusive content," he says.
"However, part of the value of Activision Blizzard is that it develops games across platforms and consoles, so we will be curious to see how much content excludes PlayStation users in the next few years.
"We also see hype building around the metaverse and believe this deal cements Microsoft's position as the most comprehensive metaverse play over the next decade."
Romanoff has given the acquisition the thumbs up as Microsoft bolsters its already strong gaming division with an iconic library that includes traditional console game developer Activision, PC developer Blizzard, and mobile developer King.
"Microsoft has minimal exposure to mobile, the largest gaming platform, so we think King and its Candy Crush franchise will instantly provide mobile chops," he says.
"Activision has some of the most popular games of all time under its umbrella, including the Call of Duty franchise and World of Warcraft, which changed the gaming industry in 2004 with not only its massively multiplayer game but also its monthly subscription model."
What it means for Activision
For Activision Blizzard shareholders, Morningstar senior equity analyst Neil Macker views the US$95 price per share as fair, given his US$92 fair value estimate.
"We expect that regulators will heavily scrutinise the deal, given the recent anti-Big Tech fervor on both sides of the aisle in Washington. Microsoft expects the acquisition won't close until fiscal 2023 (ending June), implying that it agrees with our view on the level of regulatory oversight," he says.
"However, we think the deal will be approved in the end as Microsoft is competing with other large foreign firms and will keep the Xbox platform open to third-party publishers.
"We are leaving our Activision Blizzard fair value estimate unchanged, balancing our stand-alone valuation, the value of US$95 roughly a year from now, the potential for regulatory intervention, and the possibility of a higher offer from another suitor."
Macker also expects further activity in the space with Meta, Tencent and Sony being potential buyers and any large studio as a potential target, including EA, Take-Two, Ubisoft, and even Roblox.
"While we previously saw the platform-neutral stances and multiplatform revenue streams for larger publishers as an impediment to an acquisition by Microsoft or Sony, the marketplace appears to have changed enough to overcome those issues," he says.
"From a larger video game industry perspective, the deal signals that Microsoft increasingly believes that Game Pass and its cloud streaming add-on will be the path forward as it competes against Sony and Nintendo on the console side and Steam and Epic in the PC market.
"We expect that Microsoft will continue to push forward on the mobile efforts at Activision Blizzard while also using the acquisition to help its current franchises move onto mobile devices.
"The interesting question will be how the mobile games will be distributed and monetized as either stand-alone or part of a mobile version of Game Pass.
"Apple has been relatively hostile to other companies offering multigame apps that don't use its payment methods. However, this practice has come under fire from regulators, particularly outside the United States," he added.
Sexual harassment issues linger
Activision Blizzard has been plagued in recent times by sexual harassment complaints, which lead a group of investors to seek to oust CEO Bobby Kotick.
In our recent special report, "Without Changes, ESG Issues Will Hamper Activision Blizzard," Macker argued that replacing Kotick was the cleanest path to unlocking the value in the firm's shares. Kotick and the board found a path around a potential expulsion by engaging with Microsoft.
Macker views the announcement of Kotick continuing at the firm as "…a concession to close the deal and don't expect he will remain in that position for more than a few months after closing. Not only is Kotick radioactive after the allegations made against Activision Blizzard and him personally over the last six months, but also he is superfluous in the Microsoft gaming structure."
Microsoft will surely be on the lookout for sexual harassment and gender discrimination at Activision Blizzard during the transition, to ensure the success of the merger, said Leslie Norton, Editorial Director of Sustainability at Morningstar. "Human capital management problems are a big red flag for investors," she added.
©2021 Morningstar. All rights reserved. The information, data, analyses and opinions presented herein do not constitute investment advice; are provided as of the date written, solely for informational purposes; and subject to change at any time without notice. This content is not an offer to buy or sell any particular security and is not warranted to be correct, complete or accurate. Past performance is not a guarantee of future results. The Morningstar name and logo are registered marks of Morningstar, Inc. This article includes proprietary materials of Morningstar; reproduction, transcription or other use, by any means, in whole or in part, without prior, written consent of Morningstar is prohibited. This article is intended for general circulation, and does not take into account the specific investment objectives, financial situation or particular needs of any particular person. Investors should consult a financial adviser regarding the suitability of any investment product, taking into account their specific investment objectives, financial situation or particular needs, before making any investment decisions. Morningstar Investment Management Asia Limited is licensed and regulated by the Hong Kong Securities and Futures Commission to provide investment research and investment advisory services to professional investors only. Morningstar Investment Adviser Singapore Pte. Limited is licensed by the Monetary Authority of Singapore to provide financial advisory services in Singapore. Either Morningstar Investment Management Asia Limited or Morningstar Investment Adviser Singapore Pte. Limited will be the entity responsible for the creation and distribution of the research services described in this article.